Powering your recruitment strategies:
benefits that resonate with workers today
COVID-19 ushered in a fundamental shift in worker priorities resulting in the unprecedented labor challenge we now see. Employers can respond to this challenge by introducing lifestyle benefits that resonate with workers' desire for a better work-life balance.
In-office benefits no longer align with the labor market's realities.
Lifestyle benefits should focus on the employees' life outside their 9-5.
With burnout at an all-time high, many workers want to get away.
Download our use case on how employer-sponsored travel rewards and benefits can help companies recruit, retain and engage workers in a highly competitive labor market.
Travel: a benefit with instantly recognizable value for your workforce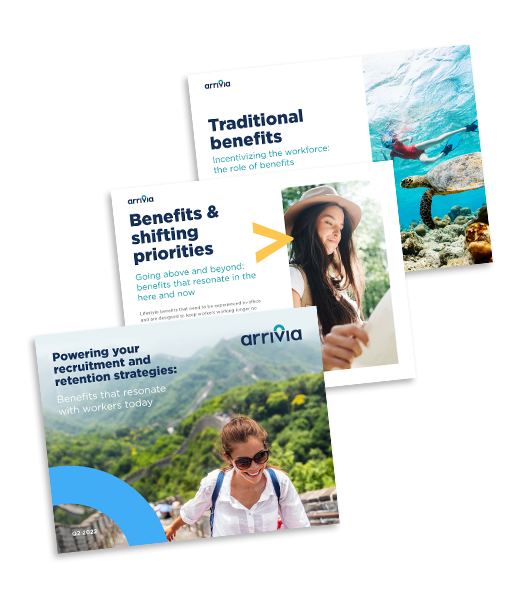 Through an employer-sponsored travel rewards and benefits program you can:

Provide employees with exclusive savings on a whole range of travel products.

Send the message that you value your employees' time off.

Incentivize new-hire referrals by providing credits that can be used toward travel.

Generate revenue through travel purchased through your program.
Showing employees you care about their time away from the office is a highly-effective way to attract workers to your organization. Travel benefits help you do that; find out how.