Travel Loyalty Outlook Series
Consumers' take on travel in 2022
As travel restrictions loosen, destinations reopen and pandemic concerns wane, are consumers ready to book travel again? The answer is a resounding "yes!" Our latest consumer travel survey reveals that:
69% of U.S. consumers

plan to travel

in 2022
80% of U.S. consumers

are planning leisure trips
Travelers are prioritizing

value-for-money

as they plan trips
Earning or redeeming points

is very important to nearly 50% of travelers
Download our U.S. consumer travel survey report to find out what's driving bookings, how travelers feel about rewards and inspiration drivers in 2022.
Uncover the key travel trends of U.S. consumers in 2022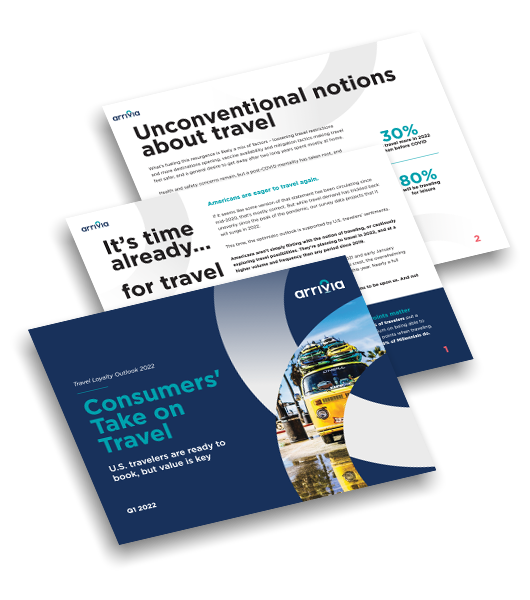 Loyalty drivers: How are travelers using points, discounts and rewards?

Membership expectations: What do consumers expect from rewards programs?

Trip triggers: What are the top priorities for consumers when planning their 2022 trips?

Comfort levels: How confident do travelers feel about health and safety?
How can companies tap into travelers' inspiration and their desire to travel in 2022? Get key insights into what's influencing their trips and the value they are looking for.